Welcome to Puppy Haven Rescue!
What is coming up with Puppy Haven Rescue?
As the weather begins to warm up, you can expect to see our pups in different locations around Tulsa! We try to participate in as many special events as possible, allowing us to meet the many people in the Tulsa area.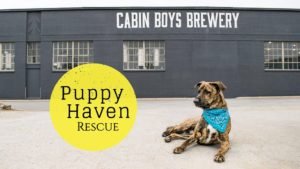 SATURDAY & SUNDAY, APRIL 7 & 8th - We will be at the BOXYARD in Downtown, Tulsa for a two-day adoption event. We participated in this event last year and had so much fun. The BOXYARD is a small outdoor shopping facility, with food and drinks, as well! Stay tuned for more information on this exciting event.
Do you have a shop, studio, or facility?
We love to participate in a variety of events, and are always looking for amazing hosts for a special event! We bring all supplies with us, and clean up after ourselves. Here are some things we've done before: Yoga studio, pumpkin patch, church youth group, clothing boutique, and more! We are open to any idea!
We would love to work with you for a special event!
~Please contact us if you have something in mind~
SAD NEWS - Puppy Haven has taken a huge financial hit in the month of February
If you haven't seen already, we lost four 4-week old puppies: Lemon, Theodore, Dudley, and Harlowe. These sweet angels died due to Canine Hepatitis infection. This extremely rare disease is devastating to young puppies.  We took the four puppies, and their remaining brother Fitzgerald, in at just 1 day old. They had been abandoned by their mother. We bottle fed them, and then found a mother who had milk remaining from her litter who nursed them. We are so happy to have continued their life for as long as we could. If only it had been long enough to meet you. The medical care was more than Puppy Haven could manage and we ask your help and thank you for helping us do what we could for Lemon, Theodore, Dudley, and Harlowe.
On top of our four Angels, our senior lab, DJ, became very ill with an infection in the brain. After having multiple examinations and brain scans, we were fortunate enough to discover that it was only an infection and he is now on the mend. DJ was had been chained up in his backyard throughout his life, and his owner was planning to shoot him. Breanne fought like crazy to him into the rescue, and we fought like crazy to keep him healthy!
The medical bills have piled up between our DJ and precious Angels. Puppy Haven asks that if you have anything to give toward their medical costs, please donate! We are so thankful to those of you who can donate even a small amount. If you cannot donate, we appreciate just spreading the word about Puppy Haven and our current financial struggle!
THANK YOU! From, Lemon, Dudley, Theodore, Harlowe, and DJ♥
Click the link to the right to donate!
Thank you for visiting our site!
Puppy Haven Rescue is a new non-profit 501(c)(3) based in the Tulsa, Oklahoma area, created to save dogs who have been neglected, abandoned, impounded, or forgotten. The dogs in these unfortunate circumstances did not choose this for themselves, but rather, this was chosen for them. Puppy Haven Rescue is committed to giving these animals the great life they deserve.
At Puppy Haven Rescue, we believe every life is valuable so we welcome all breeds of every size and age. Our rescues are given the best care to assure they are healthy, socialized, and ready to be a part of a family. We require our dogs to be adopted out to "approved" homes to assure the amount of love, safety, and care they are given. We are dedicated to finding the right fit for you and your family and are willing to work with you to make sure the rescue you choose to adopt is the right one for your home.
Kane & Millie
For all of you who followed Kane & Millie's story, we wanted to share with you the best update. After getting hit by a car and left in a ditch on the side of the highway and going through intensive surgery, Kane (meaning Strong) is walking and fully functioning. Millie (meaning gentle protector) had a tough pregnancy and we were worried about her and babies. Now, she is the best mom and the sweetest companion. Her babies King, Kodak, Kato, Kody, Kasper, and Mia are all healthy and thriving.
This was a very emotional rescue with several ups and downs during this two month journey. But because of the outpour of love, this happy, perfect, fluffy family made it. Soon, it will be time for you tor leave us and find your forever. Puppy Haven will always love all 8 of you with all our hearts.
All puppers in this family have been adopted!
& Guess What! Kane and Millie were adopted TOGETHER!
Donate to Puppy Haven
Any donation to Puppy Haven goes directly to the medical aid, care, and food for our rescues! We greatly appreciate your interest.
Amazon Wish List
If you would like to make a more direct donation to the rescue dogs, there are always things on our shopping list! Please visit our Amazon WishList. You will find anything from toys, to food, to collars!