Below, you will find our rescues currently available for adoption!
Oakley is a male lab mix. He such a good boy, you'll never stop saying it! He is house-trained and crate-trained. He loves to cuddle and is good with everybody. Oakley would do best in an active home, preferably with no small kids - as he is just so big. We love Oakley and know you will too!
Amirah is a female Saluki mix. Have you ever heard of a Saluki? It is a breed native to the Fertile Crescent area near Syria. Amirah traveled from Kuwait to find her forever home and we are so happy to be able to do that for her! This sweet girl is friendly, and very loyal and protective of her people. She is potty-trained and walks well on a leash. She is on the smaller side of a small-medium size dog.
*NEEDS A FOSTER*
Samson is a male, shepherd mix. He is the best mix of goofy, happy, and sweet! He is house-trained and potty-trained. He rides great in the car, and walks well on a leash. He loves to say hello to everyone! He has done well with dogs at the dog park, but he plays hard He's doing well with recall and sit, but still needs some work on jumping. Samson will be a great dog in active household!
Leah is a shepherd mix, around two-years old. This perfect girl is potty-trained and crate-trained. She knows sit and does great on a leash! She is a very loyal girl who loves her person, and loves to cuddle! Leah doesn't mind cats, but doesn't do well with other dogs.. She is a medium-sized dog and very playful. Leah will do great in an active home!
Maggie is a pointer mix around two years old. She has been a great momma, but it is time for her to be the center of attention! She is a sweet girl, who is house-trained. She is very sweet to everyone, and very low-key. However, Maggie has separation anxiety and will need help learning that she is always safe, even when she's home alone.
*NEEDS FOSTER*
Mabel is a female Anatolian shepherd mix. She was a momma dog, but is ready to just be the center of attention. She is so sweet and will just roll to her back for a belly rub at any chance she has. She is an active girl and would love to be in a home where she can run and go on walks. She is house-trained, but is sometimes unsure of other dogs. She loves everyone she meets though!
*NEEDS FOSTER*
Miley loves to play. She is full of energy and enjoys rough housing with other dogs. She is very affectionate and loves to snuggle. This smart girl has learned "gentle" and knows to take her turn with treats. She is potty-trained and sleeps well in her crate. Miley would do best in active home!
Bailey is a female great pyrenees/lab mix. She is around 6-7 years old. She has been a stray her whole life, but is starting to adjust to a warm home and comfy bed. She is house-trained, but is working on crate-training. She does fine around cats and other dogs, as long as they are calm like her. She is a big couch potato and would love to live in a forever home where she can be lounge all day long.
Laurel is the sweetest dog. She is a mixed breed, around 2 years old, and only weighs about 50 pounds.  She is potty trained, great with kids other dogs and cats. All she wants is to be loved and pet. At any given moment she will give you her belly for rubs. She sleeps anywhere, as long as she is not alone. She just wants to be with you!
The following dogs were rescued from a hoarding situation.
There were 16 dogs living in the home.
Puppy Haven Rescue was able to save 4, while other rescues took in the remaining.
Sparky and Einstein are ready for their forever homes!
(Two of these rescued pups have already been adopted!)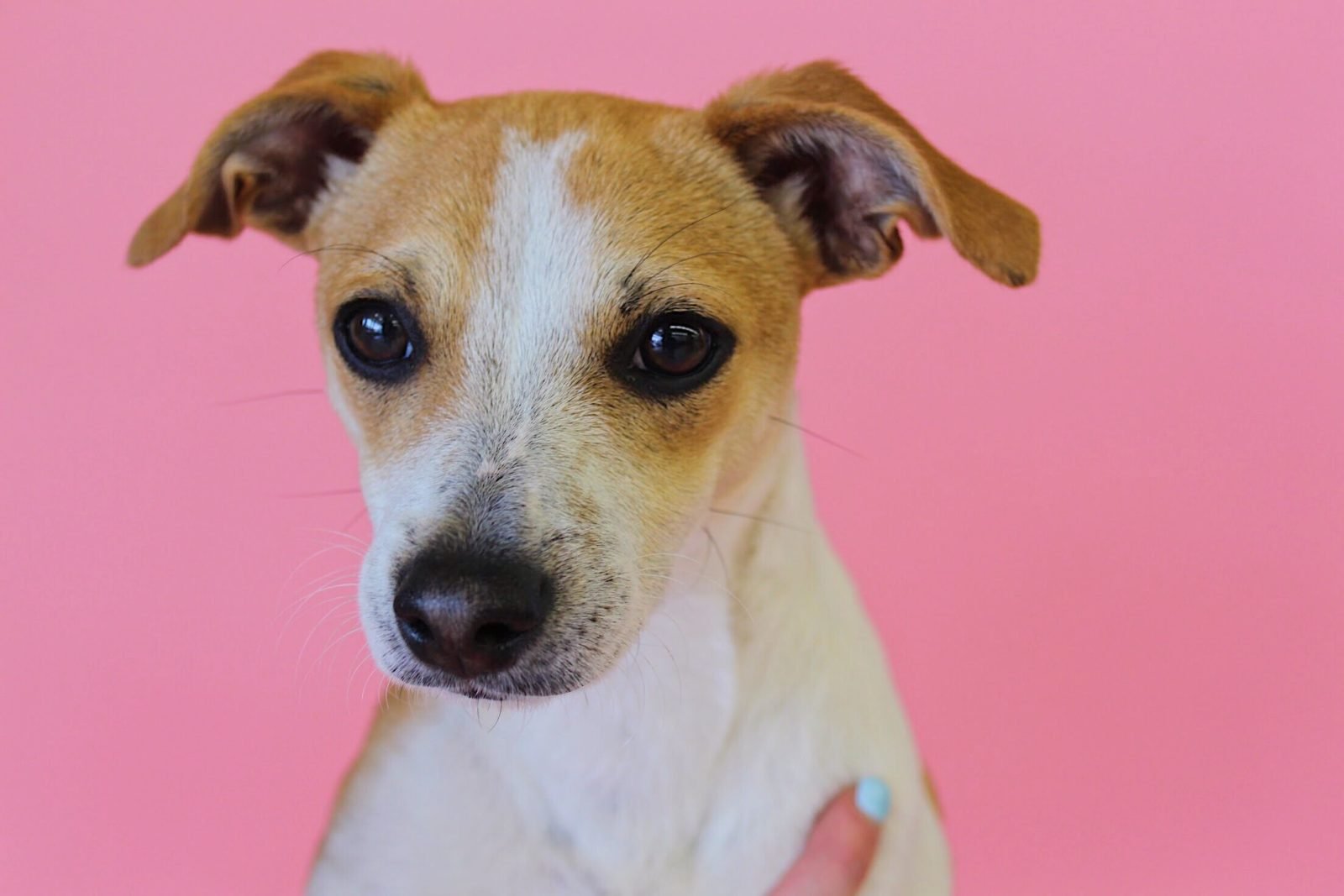 Sparky is a male Jack Russell Terrier mix, around a year old.  He is very sweet and gets along with everyone! He tends to be a little clingy to his person and wishes to be with them all day long.  He is doing well with potty-training, and is okay with the crate. He gets a little upset, but quiets down after so long. He prefers to be out and about in the house, but just needs to time to get used to a new environment! Sparky will be great friend and companion to any person!
Einstein is a male terrier mix, around 1 year old. He is not fully potty trained, but making progress every day. He will sleep in his crate , but prefers to be in the bed, or on the floor with his blanket. He gets in his crate and hangs out with the door open during the day. He is so friendly, but anxious. He doesn't like to be alone, or have his person out of his sight. He loves snuggles and kisses. He has been good with every dog and cat he has met so far.
Mango is a male long-haired chihuahua mix around 15 months.  He is crate-trained and potty-trained.  He is the definition of  a sweet pea! He loves other dogs and cats. He is playful and loves toys! Mango would be great in an active or quiet household as long he has someone to play with!
H is for Handsome. Hank is a male boxer mix, around 18 months old. This big guy is house-trained and crate-trained. He is good with other dogs and cats.  He is a little shy, so may be slow to warm up. He LOVES to cuddle though! He walks great on a leash, but needs a 6-foot privacy fence for free-roaming in the backyard. Hank does well with kids, and would do great in any kind of home!
Adoption Information
To find out more about our adoption process, and what the adoption fee covers, visit our Application page!