Below, you will find our rescues currently available for adoption!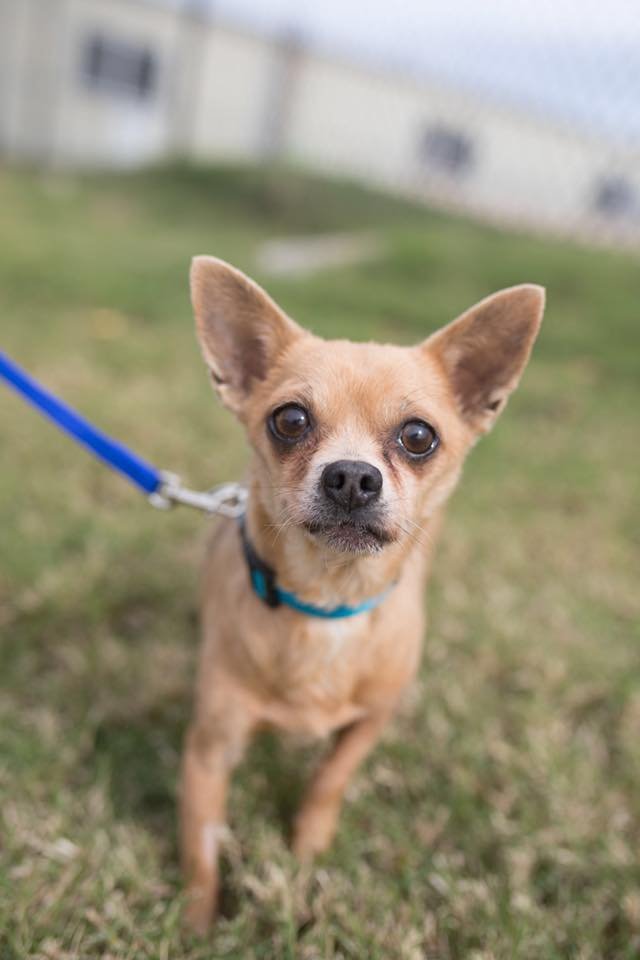 George
George is a 7 pound chihuahua. He was rescued from a high kill shelter. He doesn't act like a chihuahua! He is very relaxed, isn't nervous, and just loves to sit on your lap. He does not have any teeth so he needs wet canned food.
Elsie
Elsie is a two and a half year old german shepherd mix. She is house-trained and knows all of her commands. Elsie loves people, kids, and other dogs. Elsie would do well in any kind of home, but would prefer not to be with cats!
Tilly
Tilly is a small lab mix, around a year old. She is so very sweet, and very affectionate! She's the kind of girl you can take anywhere! She would prefer that too, because she does have anxiety when left alone. She will need some patience and help with her anxiety.
Bootsie
Bootsie is a year and a half year old whippet mix. She loves all humans and kids! She knows basic commands - sit, stay, and is working on down. She is house-trained and very sweet! Fetch is her favorite form of play.
Mandy
Mandy was rescued from the Okmulgee shelter. She is very outgoing and friendly! She is lanky, and very playful, so very goofy! She is still very much a puppy. Mandy is full of energy, so would do well in an active home!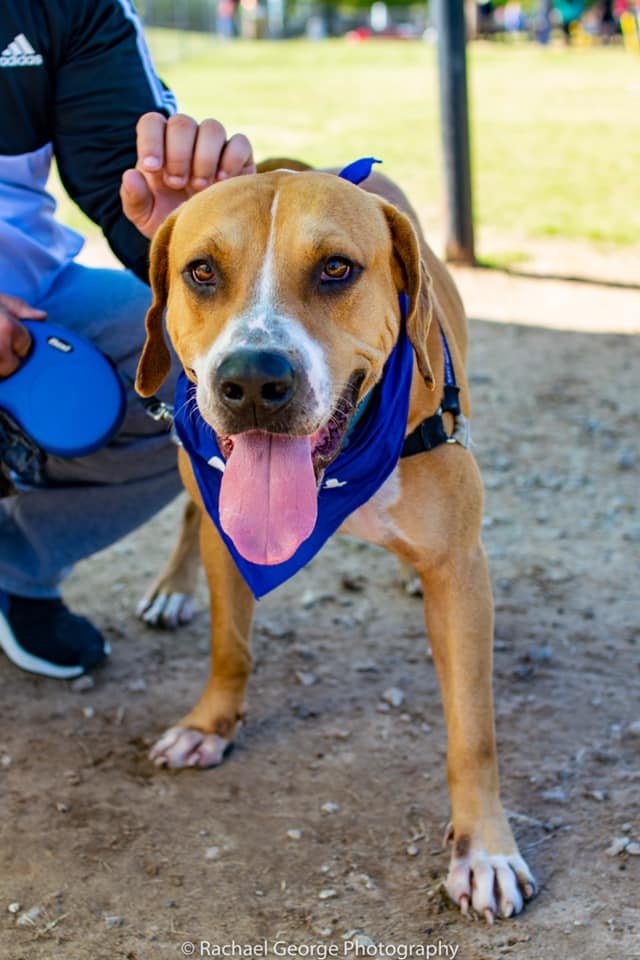 Bentley
This big goofball is the best! He does great with other dogs. He is about 80 lbs, but he wants to be a lap dog. He loves to cuddle. He does pull on the leash and needs some leash training.
I scream, you scream, we all scream for... PUPPIES!
LIFE IS BETTER WITH A BEAGLE !
Our beagle mix pups are ready to go home! Ash, Raleigh, Will, Cary, & Faye are cute as a button. They are 7 weeks and will be 15-20 lbs full grown. They don't come any cuter than this!!
Riddikulus how cute this Harry Potter litter is. We are Sirius when we say you need one! Harry, Ron, and Hermione are hoping that you are their forever muggle.
They are 7 week old, terrier mixes. They will be 15-20 lbs full grown.
With the spirit of Thanksgiving this week, meet our "FALL" litter. Ember, Oak, Paisley, Butterscotch, Fern, and Apple are ready to fill your home with love this season.
They are Shih-Tzu mixes, born on September 26th, 2018. They will probably be 15-20 lbs full grown.
Adoption Information
To find out more about our adoption process, and what the adoption fee covers, visit our Application page!